3 reaction modes for interaction: Gentle, Normal & Active. Easily programmable via the core of the Wicked Ball.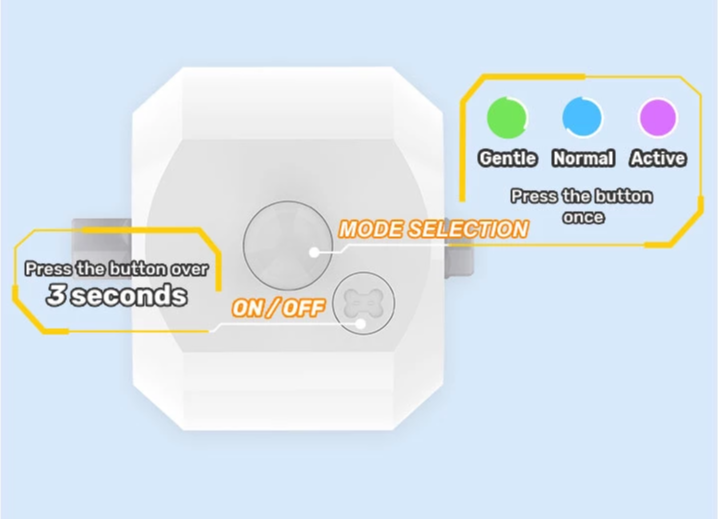 Intelligent Companion Mode
Pace your pet's play time with the Intelligent Companion Mode, which provides 30 min rest after 10 min of play time. The cycle restarts if your pet touches the ball during the 30 min rest mode, catering to your pet's activity level.
Automatic Obstacle Avoidance
Built-in collision sensor to avoid getting stuck.
As long as the outer shell of Wicked Ball is on tightly and securely, it's waterproof and can run smoothly and safely in water. This allows you and your pet to have just as much fun in the water as on land.
We have created a snack hole designed for placing pet food. It is the perfect feature to attract lazy and hungry pets and now they will be able to eat their favorite snacks while getting exercise at the same time.
Made with industrial-grade materials selected specifically for their toughness, the outer shell is made of environmentally-friendly material, safe for us and more importantly for our pets.
Made with pet and human safe materials. Stops running once outer shell is open.
Charging Wicked Ball is super-easy, with its Micro USB charging cable. It'll take 1 hour to fully charge.  
Dimensions & Specifications