No More Scratched Furniture
Now I have a place where it's ok to give freedom to my natural instincts and work off my stress. Mom will love me even more meow!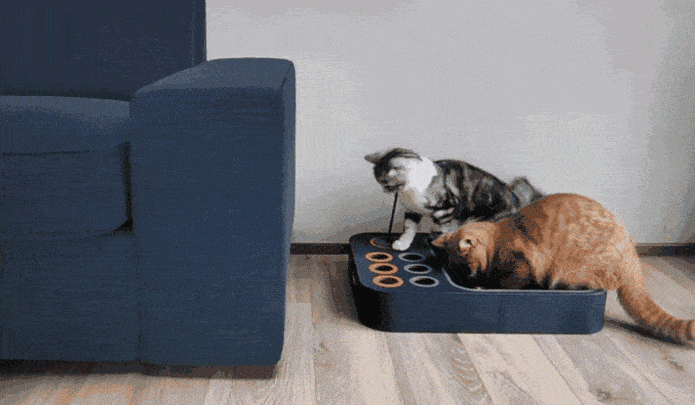 Always Happy Me
Chasing the tiny Cheerble Ball through the maze of interesting holes keeps me active, fit and engaged all day long. No more bored cats, you have my word!
All My Meowish Prefurrences in One Place

With Cheerble Board Game I have everything I need: A ball to play with and a purr-fect place to exercise, nap, scratch and, of course, chase my fluffy prey for many hours.
Great For Me, And My Cat Friends Of All Sizes
The Cheerble Board Game is a one-size-fits-all toy! It's perfectly suited for my smallest kitty friends, as well as the biggest ones. Of course, excluding lions and tigers.
My Self-Rolling Bundle of Joy
This 100% automatic Cheerble Ball rolls all by itself once I touch it with my nose or paws. No apps, no control needed!
The Right Dose of Exercise Every Day
This magic ball rolls and bounces differently. Mom only needs to choose the level right for my mood and fit… and leave it on the Playboard.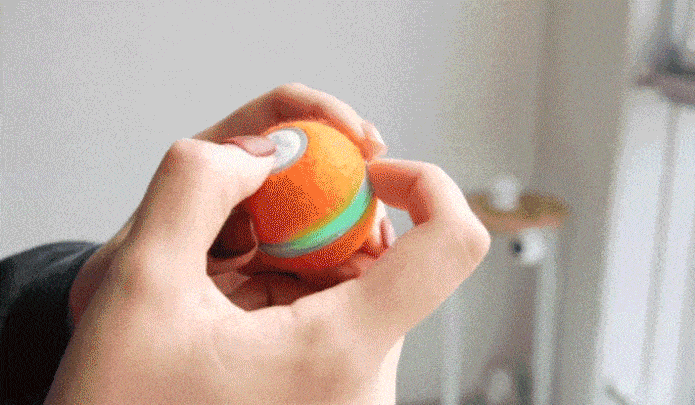 SUPER EASY SETUP!
Push the button to choose between normal, gentle or active modes.
Perfect Balance Between Exercise & Nap
With its intelligent companion mode, the ball tempts me to chase it on the Playboard but also gives me time for a sweet nap.  
Made to be Loved by Me
The tiny Cheerble Ball has synthetic fiber cover and cool LED lights on it. It's specially designed to please my paws and sight. 
Non-Stop Fun with Smart Ball
With its automatic obstacle avoidance system, the ball never gets stuck in the holes of the Playboard or other tight spots. It never leaves me alone. 
Fun, Recharged
Sometimes my Cheerble Ball gets tired. But after only 1 hour of recharging it's ready to play with me again! 
No need to trim my claws
With the built-in Scratch Pad, I can not only satisfy my scratching instincts but also keep my claws in shape. Mom no longer has to do it herself!! 
Unlimited fun in a limited space
Mom can place the lightweight and portable Cheerble Playboard in any corner of the house. And then I have limitless options to play and have fun.  
My internal hunter satisfied
I absolutely love chasing the Cheerble Ball on the Playboard and tantalizing the wand with its feather pom. That satisfies my hunting instincts, mrrrr.  
What People Say About our Previous Products
Specifications